Services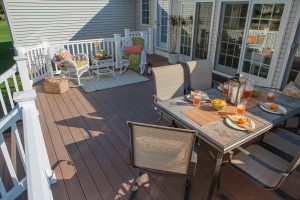 Your new outdoor living space can cater to all of your favorite activities. A deck is an extension of your living environment. The possibilities of entertaining are endless.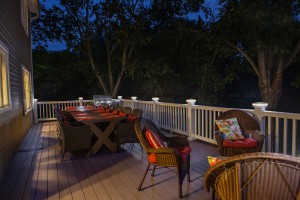 Illuminate your outdoor living space with the perfect lighting. A key component to enjoying your favorite space is illuminating your area with the perfect lighting.
Enhance the beauty of your home with discreet and innovative entertainment systems. Our expert team is experienced in whole house audio design to amplify all of your music indoor and outdoor.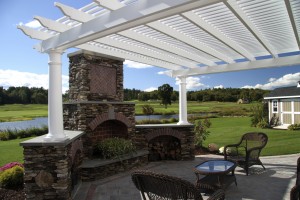 Nothing dramatically improves the look of an empty yard or patio like a pergola. Pergolas can serve as entryways, gates, or make for nice barriers. Let us design your new living space for backyard lounging.
Extend your entertainment and living area outdoors, with no threat of bothersome insects. Allow the breeze of the seasons in without compromising your comfort.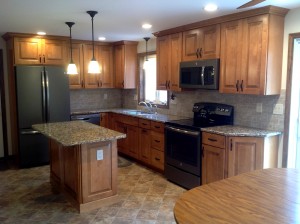 The Decksperts are not only professional deck builders, we also offer home remodeling during the off season. With a combined 42 years of finish carpentry experience the Decksperts will work with you to transform your indoor living spaces.